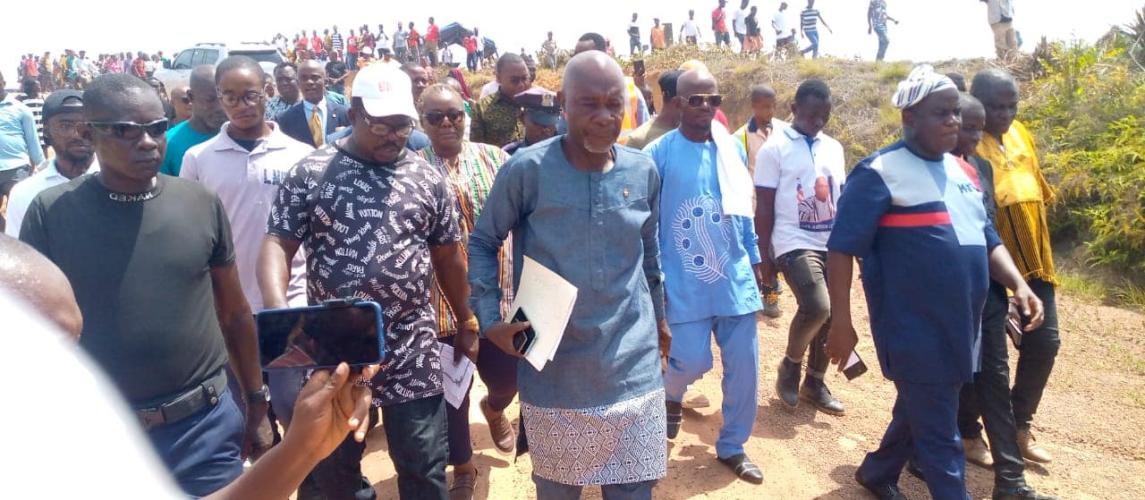 Government of Liberia to End the Nightmare of the Grand Bassa County Community College Bridge -Breaks Ground for New Bailey Bridge.
The Government of Liberia under the watchful eyes of President George Manneh Weah has broken ground for the construction of the Grand Bassa County Community College Bridge in the County's Capitol, Buchanan.
The construction of the bridge, according to the Acting Public Works Minister, Ruth Coker-Collins comes on the heels of the President's mandate during his recent Nationwide County Tour.
Minister Coker-Collins, who represented the Government of Liberia, put the cost of the Project at approximately 1.2M to be solely financed by the Government through the National Road Fund of Liberia.
" As we break ground today, it is our hope that the Project will hit the ground running so that we complete the construction of the bridge according to its stipulated time as contained in the Contractual Agreement", Minister Collins intoned.
She however recounted the difficulties students and other residents faced while commuting over the Benson River Bridge which had since lied in ruins.
For his part, Superintendent Janjay Baikpeh lauded the President for what he described as " keeping his promise to the people of Grand Bassa County". The Grand Bassa County Official also thanked the Ministry of Public Works for the swift move as was mandated by the President.
Also speaking, Grand Bassa County District #3 Representative, Matthew Joe expressed satisfaction, and rallied the citizens' involvement in the implementation of the project. The House's Committee Chairman on Public Works reaffirmed the Committee's commitment in the achievement of infrastructural development across the country including the full construction of the bridge.The Bridge, when constructed, will ease the movement of students attending the Grand Bassa County Community College.The design of the bridge shows that a pedestrian walk way will also be constructed to ensure the free movement of commuters.
Trunks of residents including eminent citizens Gehnzohngar Finley, Julia Duncan Cassell, Dr. Lawrence Bropleh, Senator Jonathan Kaipeh, Former Deupty Speaker Hans Barchue, amongst others graced the historic occasion.