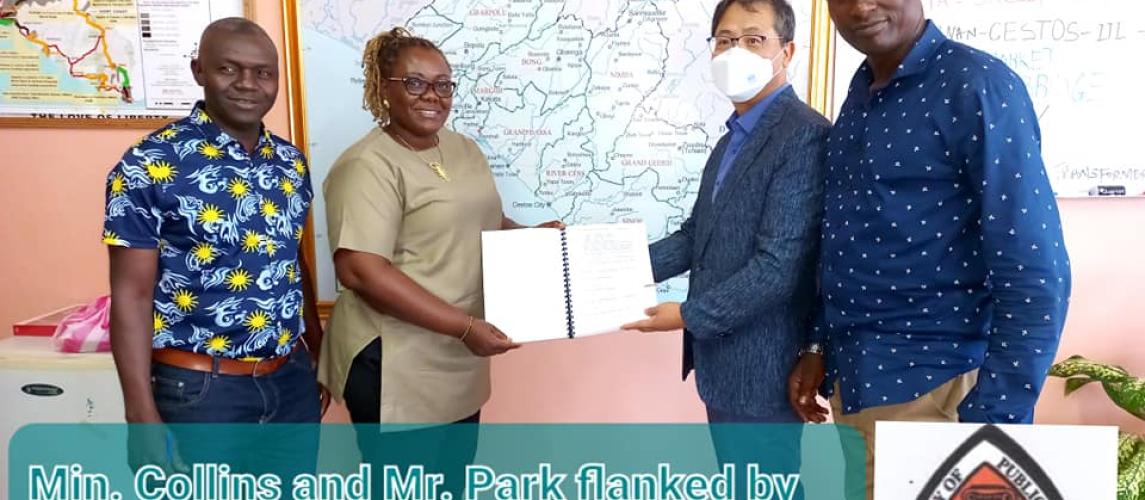 Press Release
The Government of Liberia through the Ministry of Public Works on Thursday, June 2, 2022 signed a Contractual Agreement with the South Korean Consultancy Firm, IIshin Engineers and Consultants Co. Ltd. for Construction Supervision Services for the Mano River Union Road Development and Transport Facilitation Programme ( MRU/RDTFP) Phase II, Lot 1: Paving of Fish Town - Kelipo, a 20-kilometer stretch.
Public Works Minister-Designate, Hon. Ruth Coker-Collins signed on behalf of the Government of Liberia, while Mr. Hyoung Soung Park represented the South Korean Consultancy Firm.
The cost of the Contract is approximately US 1.2M, and the Contract is expected to last for two years and additional one year defect liability period as contained in the Agreement.
The Fish Town - Kelipo Road Corridor is an extension of the 80-kilometer Karloken - Fish Town Road Project funded by the African Development Bank.